EXPERTS IN BUSINESS ADVISORY SERVICES TO SHOPPING CENTERS
Results come from commitment

Professional services
of independent strategic and financial advice.
Specialized in advising Shopping Centers: Turnover Review, Community of Owners Financial Statement Review, Consulting and Training Courses.

More than 14 years of experience

Leaders in quality
in the accomplishment of Turnover Review of shops of Shopping Centers.
More than 235 Shopping Centers
trust us all over Spain and Portugal.
Ikaria Asesores Empresariales is made up of a professional team led by Cosme Muñoz and Jesús Velasco.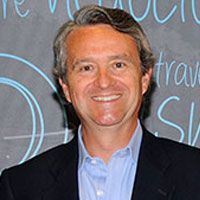 Bachelor of Science Honour´s degree in Economics, Universidad Complutense of Madrid. E.M.B.A -Executive Master in Business Administration- by I.E.S.E, Madrid. He is a member of Chattered Accounts in Spain (registered by the R.O.A.C) and member of Business Economist in Spain.
He began his professional career in 1988 in Price Waterhouse reaching the manager position in the Audit Division. In 1996 he joined the Multiplex project expansion Warner Lusomundo Sogecable as a CFO and reaching the CEO position. In 2005 he was appointed as a Managing Director of Warner Theme Park Madrid for its restructuring, refloating and subsequent sale.
Currently, he is independent strategic consultant of various leisure and entertainment companies an also retail in Malls.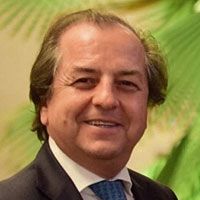 Jesús Velasco
LAW AND TAXES DIRECTOR
Bachelor of Science Honour's degree in Law, Valladolid University. From 1982 he is the CEO of the company " Velasco Bernal Asesores Legales y Tributarios" specialized in tax and fiscal law, as well as, commercial and corporate law. He advises public and private companies on M&A, finances and corporate restructuring.

Luis Huete Gómez
FOUNDING PARTNER LUIS HUETE & CO
IESE BUSINESS SCHOOL PROFESSOR
He has been consultant and facilitator for senior management teams in more than 70 countries
José Antonio Mejía Rojo
FOUNDING PARTNER OF SMILE RETAIL EXPERTS
He has been CEO of Puerto Venecia Investments Socimi, Depuy Country Manager of Uniball Rodamco and Operations Director of Metrovacesa

Rafael Ruiz Jarabo
STRATEGY PROFESSOR AT THE INSTITUTO DE EMPRESA SINCE HIS BEGINNING
Partner in several leading Strategic Consulting companies. President of Abacus Asesores Empresariales

Ignacio García-Zozaya
CHARTERED ACCOUNTANT AND TRUSTEE IN BANKRUPTCY
He has been Founding Partner of Fisa Auditores and Concilia Tax & Law and member of the Board of Directors of the Instituto de Censores Jurados de Cuentas de España.

Javier Fernández Montoli
EXPERT IN THE CINEMA SECTOR
He has been General Manager of CINESA in Spain and Portugal for 20 years. Expert in the cinema sector: Expansion / Negotiation (more than 25 cinemas bought) / Marketing (Loyalty Card and Business Intelligence)

Javier Lapastora Turpin
FOUNDING PARTNER OF KILMORE MANAGEMENT SERVICES
Financial advisor with an extensive experience in the real estate world. Until 2015 he was partner of Price Waterhouse Coopers and the Head of the Audit Division in Spain.
Head of Construction Area and Real estate of PwC in Spain
Pedro Richi Alberti
AUDIT EXPERT
During his tenure at PWC, he has gained a lot of experience on Transactions  working with industrial and financial investors.
He was a founding partner of the PwC Transaction team and he has been the Chairman of the firm's Ethics Committee.

Imanol de Cristóbal
DIRECTOR OF MANAGEMENT CONTROL AND FINANCIAL PLANNING FOR VOCENTO
He was Senior Audit Manager at Price Waterhouse. In Vocento, he has been Director of Holdings, Director of New Technologies, General Manager of Veralia (TV production and film distribution company), Purchasing Manager and, currently, he is the responsible for management control, consolidation, internal control and financial compliance.
Mission + Vision + Values
We carried out audits of turnover review between 2008 and 2020.
IKARIA's Business Database contains detailed information (key performance indicator) on the shops operating in more than 235 representative Shopping Centers in Spain.
IKARIA Database contains statistical data analyzed by:
Activity sectors (10) and their subsectors
Territories: provinces and autonomous communities
Surface of the premises
At IKARIA ASESORES EMPRESARIALES we provide business advisory services to the most important companies of Shopping Centers sector in Spain:
Companies owners of Shopping Centers
Companies which manage Real Estate products
In addition, we advise the most important companies of entertainment and leisure in Spain
GLOBAL SATISFACTION OF PROFESSIONAL SERVICES